Farm to Butcher
Your new neighborhood butcher shop; with our flagship butcher retail in Ubud and online store for Bali based home delivery.
Shop now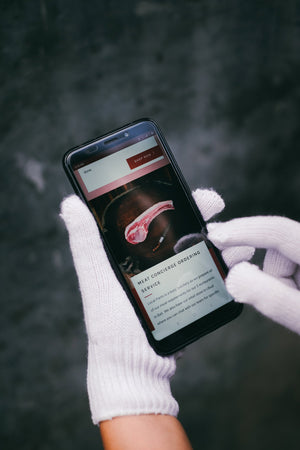 Meat Concierge Ordering Service
Local Parts is a busy butchery as we prepare all of our meat requirements for our 3 restaurants in Bali. We also have our retail store in Ubud where you can chat with our team for specific orders and advice.
The nature of an online store (set items/check out basket) places certain limitations on how we can serve you via the internet, so we have created our Meat Concierge service to help.
Click below to read more about how it works.
Learn more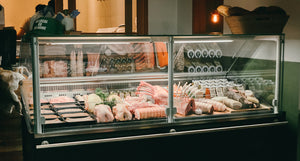 OUR FLAGSHIP BUTCHERY IN UBUD
Based just a minutes walk up the street from our main restaurants, Locavore and Nusantara, Local Parts is the first of its type butchers shop in Indonesia.
Come along to see our showcase display of cuts and whole poultry. Our charcuterie curing cabinets contain a world of wonderful hanging salumi and air dried meats.
The team will be happy to help with your queries and questions about the products. If you have a special request or want something prepared a different way just let us know and we'll get that done.
Shop now
Available in store
The following select products aren't available online, but can be purchased in-person at our store. Come visit us on Dewi Sita to order yours!
Pork Spare Ribs
Our farmers take pride in raising their Balinese black heritage pigs. These organic, chemical free pigs taste how pork should taste. Available in store only.
Lamb chops
Every lazy cooks best friend. Simple, fast but tasty. A quick pan fry with rosemary and garlic will do the trick. Available in store only.
Lamb Loin/Tenderloin
We know its expensive but it's a prized cut so worth all the money. Don't overcook!!!! Available in store only.
Boudin Noir Sausage (Pork)
Our Boudin Noir is a creamier softer version of a black pudding sausage with nice apple and spices in the mix. Perfect eaten for breakfast with bacon and eggs or as a treat for dinner. Available in store only.
Contact
Local Parts Butcher Shop
10b Jalan Dewi Sita, Ubud, Bali, Indonesia
Mondays 10:00 – 18:00
Tuesday to Saturday 8:30 – 18:00
Closed Sundays
Phone
+62 87757762213
Whatsapp for ordering
+62 87757762213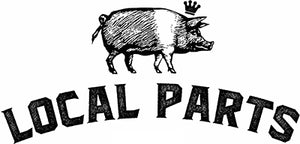 Local Parts By Locavore

We are a group of passionate chefs with a variety of culinary experiences which to play with your senses and palates. Each bringing you different expressions of our creativity and innovation.

Our family for you to choose from: Locavore, Locavore To Go, Nusantara, Night Rooster, LocaLAB
and now Local Parts Butcher Shop.